We are a social media agency
focused on growing your bottom line
who know how to engage audiences
with in-house production studios
who deliver for NZ's leading brands
Get in touch
Insight
With best-in-market social listening tools, our insight hub guides our approaches, telling us what people are saying, feeling and doing online, before deciding what meaningful action to take.
Social Listening
Category Research
Competitor Landscapes
Audience Personas
Analytics
Insights
Reporting
Strategy
To deliver a solid foundation, we review existing activity, competitors and target audiences, while mapping out social pillars, content and amplification for each platform, resulting in a comprehensive strategy to achieve your business objectives.
Social, Digital and Content Strategy
Social Management
With a robust understanding of all platforms and what works, our social managers take control and completely manage the day-to-day interaction of your brand online.
Content Calendar Management
Project Management
Media
There's little point having great content if it won't reach your audience online. Our media team ensures your message gets infront of the right people, as cost effectively as possible.
Targeting & Amplification
Performance Management
Community Management
We manage some of NZ's biggest pages, across all platforms, each with a unique tone of voice and approach. Our brands audiences are always heard, answered and engaged.
Creative
Our creative team create and deliver content that we know will cut through cluttered news feeds. Our social-first approach means our ideas are designed to appeal directly to your online audience.
Creative Campaign Development
Always On Content
Topical Content
Content
With in-house content creators and extensive video and still photography spaces within our building, there's no delays with finding locations, or paying hefty fees.
Video & Animation
Still Photography
Design & Artwork
In-House Production Facilities
Influence
From creative concept to execution, we create influencer marketing strategies that work, cut through the noise and extend your audience with perfect-partnering collaborations.
Influencer Recommendations
Influencer Management
Campaign Creation
PR Kit Creation & Distribution
Sponsorship Management
We're a socially led ideas agency, focused on using social to grow brands and your bottom line.
Our name reflects our understanding of the culture of New Zealand – the community, the conversations, and the people. We believe in social-first thinking. That means understanding what kiwis are saying, thinking and doing online, then creating powerful strategies to capitalise on this and connect.
How marketing works has changed. Traditional media channels are declining, while digital and social media continues to grow and evolve, and we're here for it. We help Kiwi businesses win in today's connected world, and we do that by creating powerful content that makes people take action.

We are proud to partner with a range of leading local and global brands.
Let's talk.
If you'd like to find out more about who we are, our services and see what we have to offer, please get in touch with us today.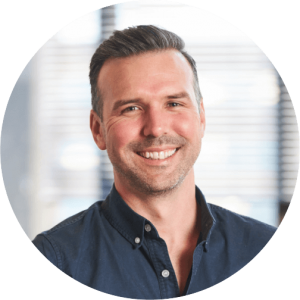 General enquiries
Ryan Newton
General Manager
22 Stanley St, Parnell 1010, Auckland, NZ